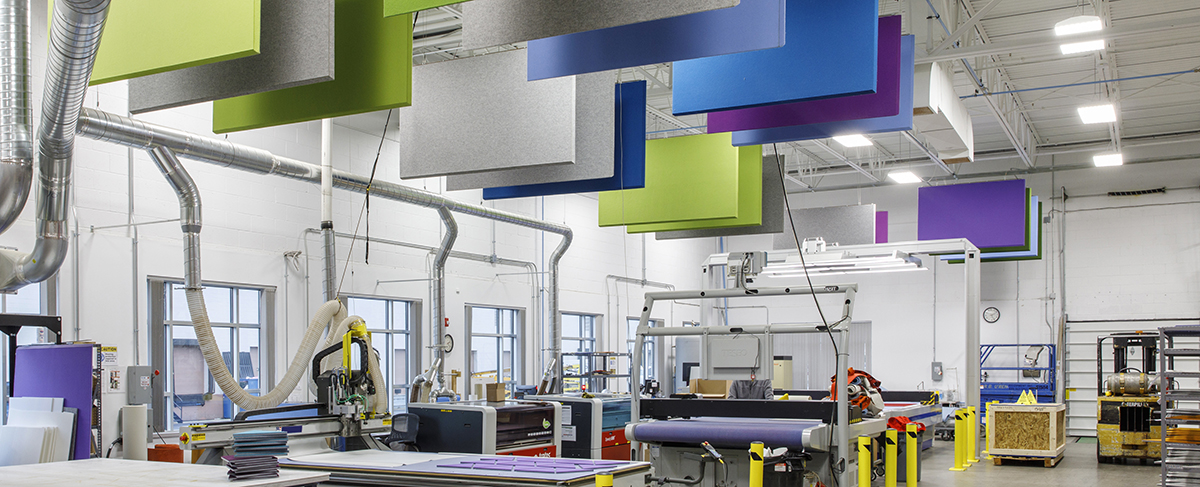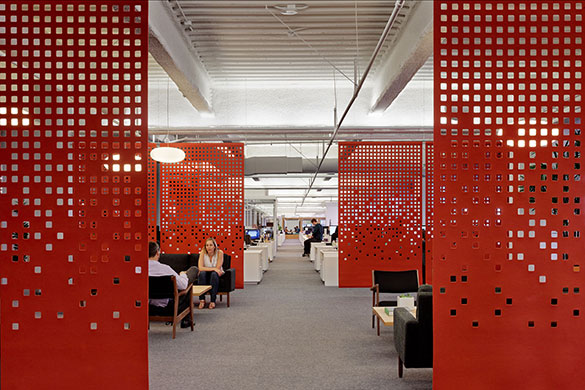 About Custom
All of FilzFelt's custom work begins with fabulous 100% Wool Design Felt! In-house capabilities paired with an established network of local manufacturers allow FilzFelt to provide a variety of custom solutions ranging from the customization of standard products to full custom services. Our capabilities include custom colors, cutting, stitching, embroidery, lamination as well as full fabrication and installation.
Please contact Custom Service for more information and for examples of our work, please see our Portfolio.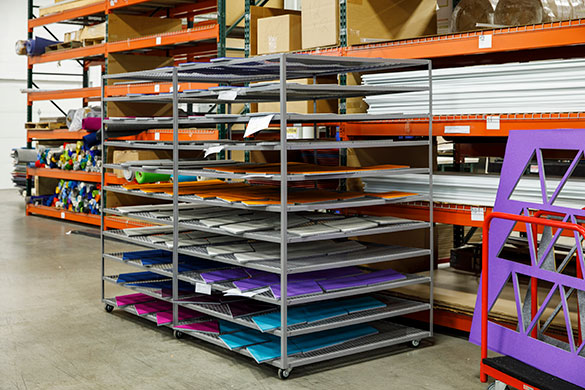 Custom Designs
Love FilzFelt products but need a different size, shape or design? We can customize most standard products including hanging panels, wall panels, and floor coverings. And FilzFelt offers a myriad of custom options! Customization is limited only by your imagination - choose your size, shape and pattern plus add embroidery, stitching or even laminate two layers of felt to create a custom product solution that is unique and truly one-of-a-kind.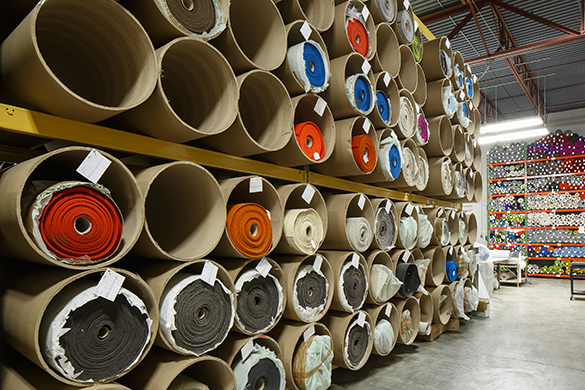 Custom Colors
If you'd like to produce your own custom felt color, colors 100 Wollweiß, 150 Weiß, and 170 Asche are dye ready and friendly. Want us to do it? Please contact Customer Service for pricing and minimums required.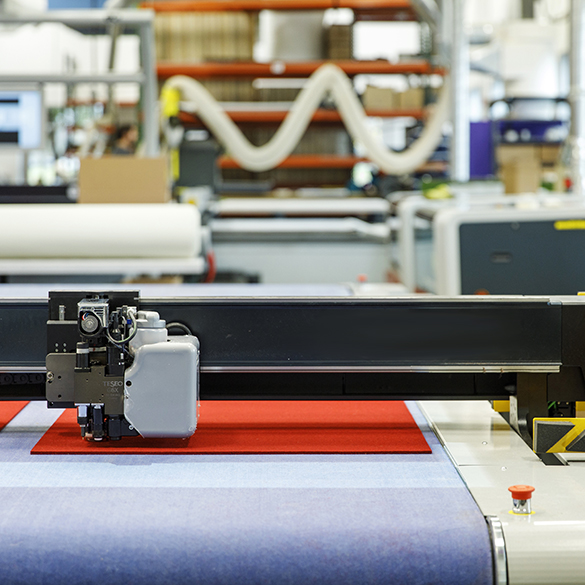 Custom Cutting
One of the great features of this nonwoven textile is that it can be cut with the edges left raw and it will not fray. This characteristic allows for installations created through a variety of custom-cutting techniques. FilzFelt provides cutting options that include CNC cutting and roll cutting.
CNC Cut Design Felt
CNC stands for Computer Numerical Control and is computer-controlled cutting with a blade. This technology got its start in the 1950s and requires vector-based files to provide intricate, large-scale cutting. Since the felt has a thickness to it, this cutting allows for a clean, crisp edge to be visible. Some material is lost during the cutting, so the maximum width is 69 inches (175 cm) for 3mm and 5mm and 60 inches (152 cm) for 8mm and 10mm.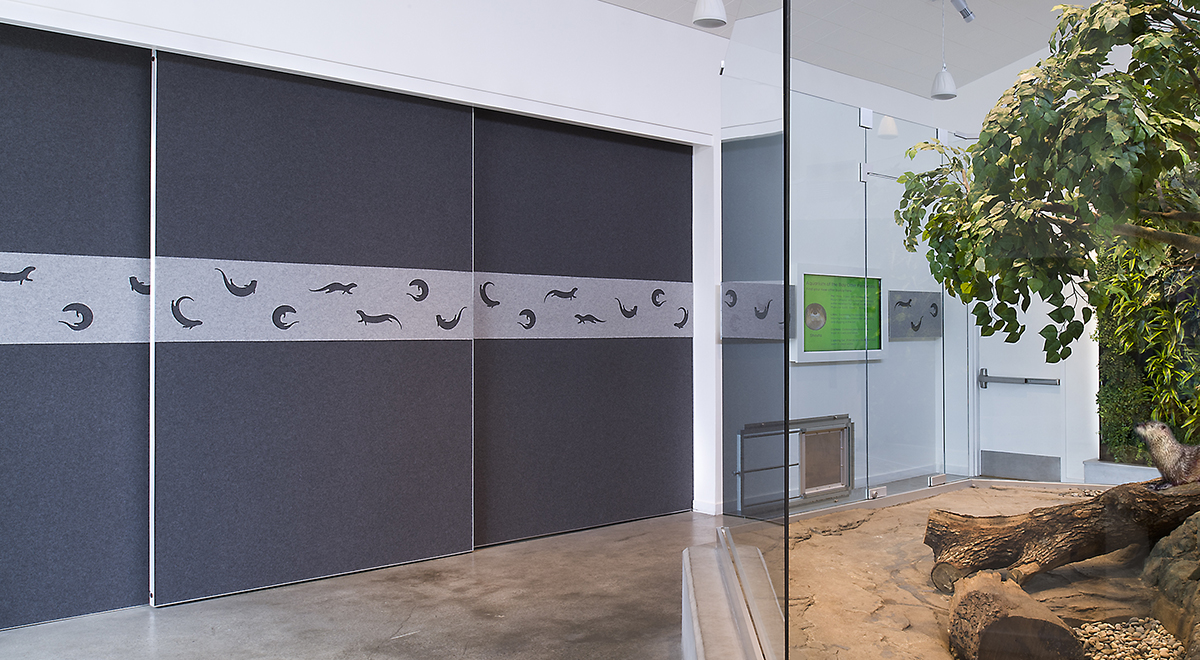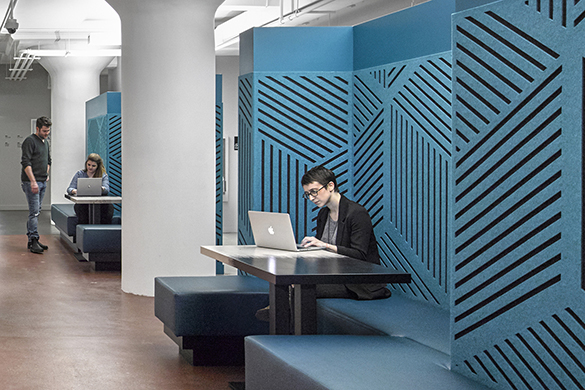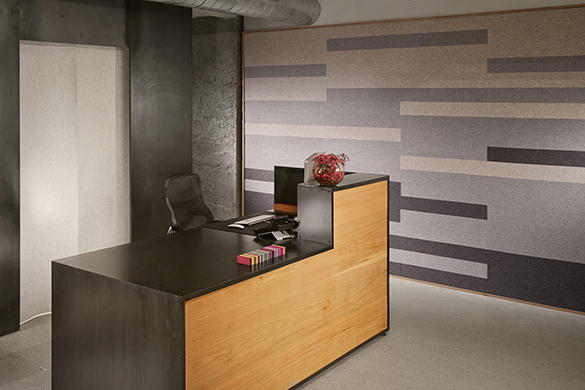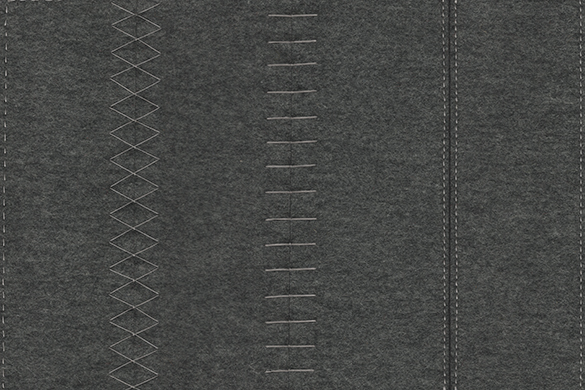 Stitching
Sewing, the art of binding objects together with a needle and thread, dates back to prehistoric times. For thousands of years sewing was done exclusively by hand. However, the invention of the sewing machine brought a revolution into the industry by making it easy for anyone to stitch and sew in minutes. The first practical sewing machine came when a French tailor, Barthelemy Thimonnier, devised and patented a machine in 1830.
FilzFelt's hand and machine stitching options are available to join pieces of felt, add a handmade touch or create a unique edge detail. FilzFelt offers four styles of hand stitching and two styles of machine stitching. All stitching is completed by skilled craftspeople and is available in fourteen standard colors of durable nylon thread.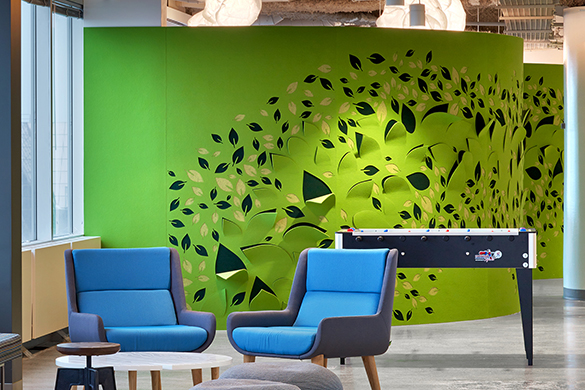 Lamination
Any of FilzFelt's felts up to 10mm thickness can be laminated together to create added thickness or distinctive patterning. CNC cut one patterned layer and laminate to a solid layer to create graphic hanging panels without losing privacy. Or create a seat pad with layers upon layers of multi-colored felt!
Everything Else!
FilzFelt can provide custom solutions to solve just about any design dilemma. Some previous custom projects have included wall solutions, acoustic baffles, and decorative felt feature pieces. Plus, we're also able to offer installation services for more complex installations.