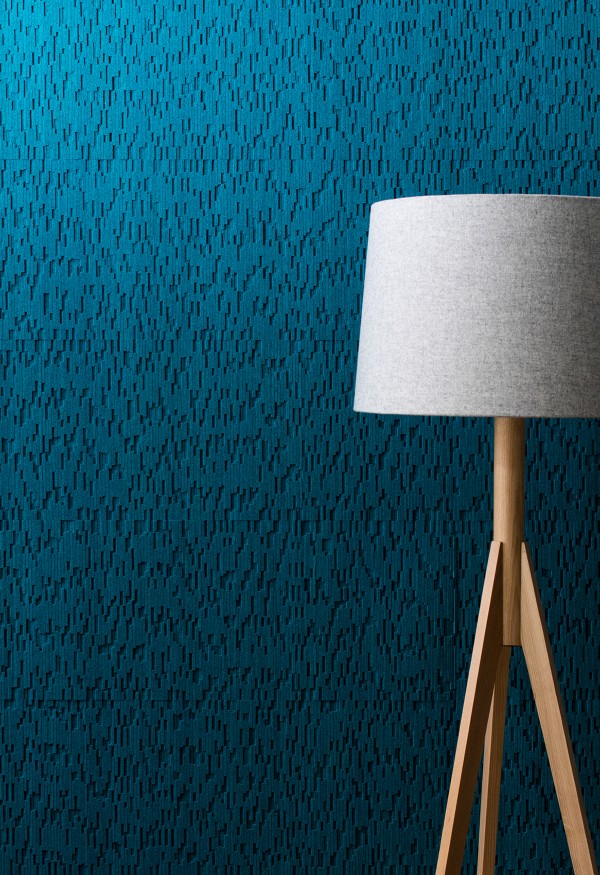 Behind the Design
Imprint
Submaterial's designs have a beautiful way of showcasing the inherent qualities of felt. Because it's a non-woven textile, felt has a particular thickness and rigidity unlike any other natural material - a quality that Submaterial's designs take full advantage of. From Rain to Bulb to Hex, Submaterial's wall panel collection continuously features on-edge detailing in an eye-catching way. Imprint is no different.
Imprint is an acoustic wallcovering that features a textural and seemingly-random pattern created with this same on-edge detailing in alternating heights. We sat down with principal David Hamlin to chat about the inspiration behind and evolution of Imprint, our newest wall system in collaboration with Submaterial.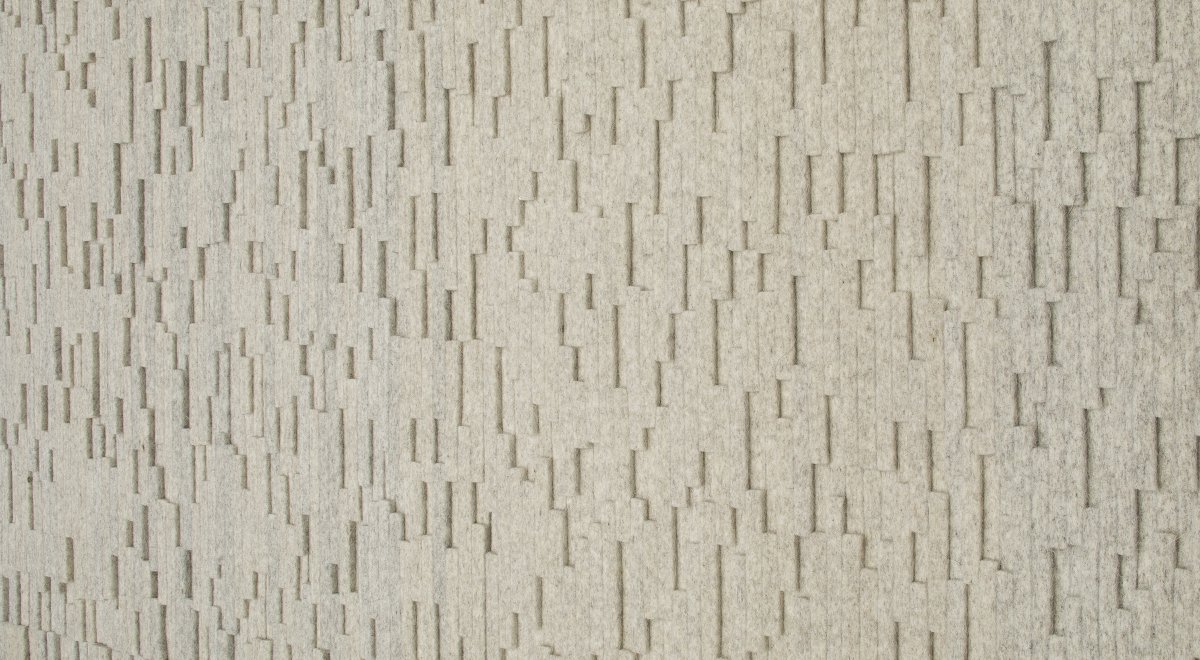 Where do you look for inspiration when starting a new project?
Earlier in my career I found I wanted very much to participate in the conversation of other designers working around me, and I drew enormous inspiration from their work. The past 25 - 30 years of design have been so interesting, and I was very grateful to be working and refining my approach during that time. As my work evolved, I found myself increasingly abandoning technology while my peers embraced it.
I would say my approach is very analog compared to most current designers. For that reason, I am very affected by the physical world and it has a powerful influence on my work. The digital world is unavoidable, and I suppose I have compartmentalized those influences and focused on the actual. Architecture, rock formations, plant forms, animal coloration, the math and language of patterns inspire me in everything I see.
What inspired this design specifically?
I am quite interested in geology and that interest is a large part of what drew me to New Mexico. A major land feature where I live is Sandia, an 11,000-foot mountain that thrusts up out of the desert very abruptly. It is the result of a process called uplift where over enormous spans of time an ancient seabed was raised at an angle to the land. In hiking along the trails at its crest you can see this beautifully pitted limestone exposed, and it has this characteristic quality of randomness I am so drawn to.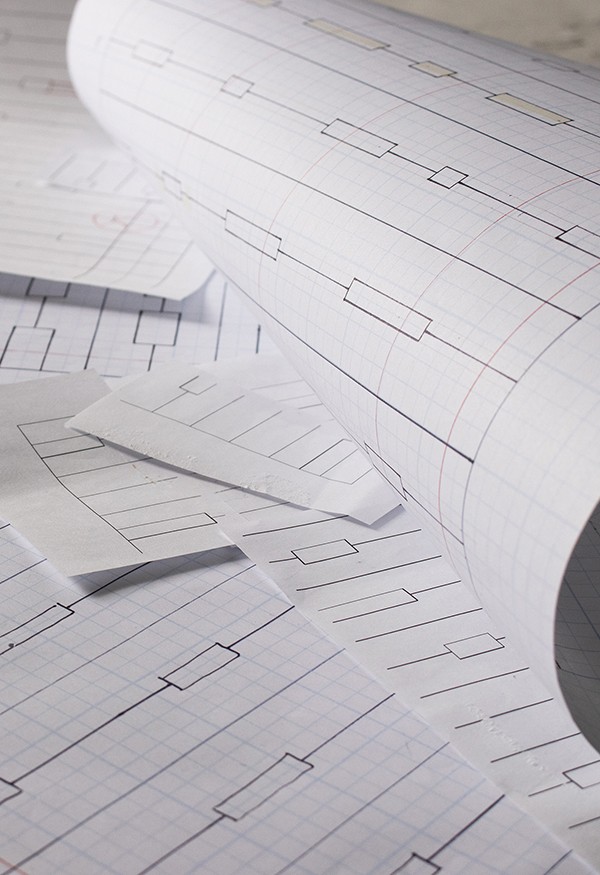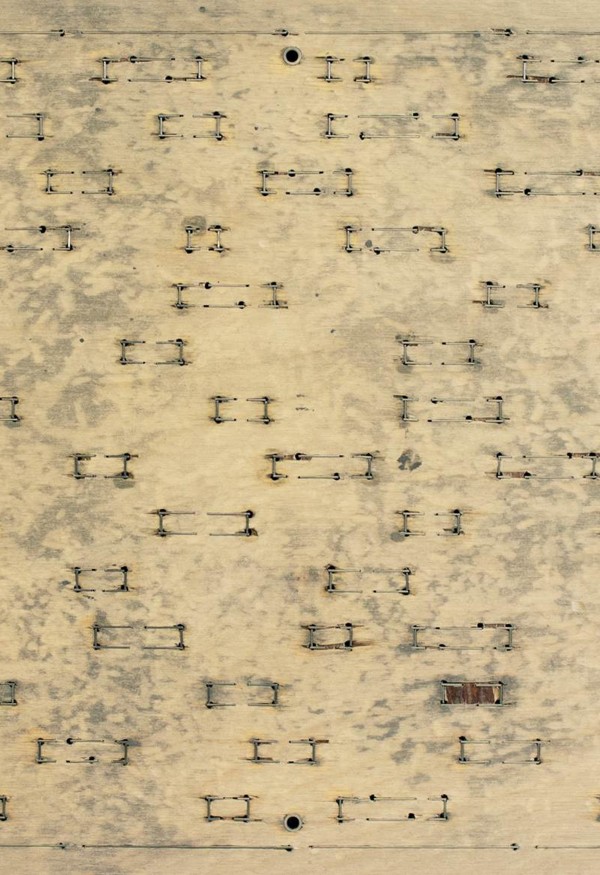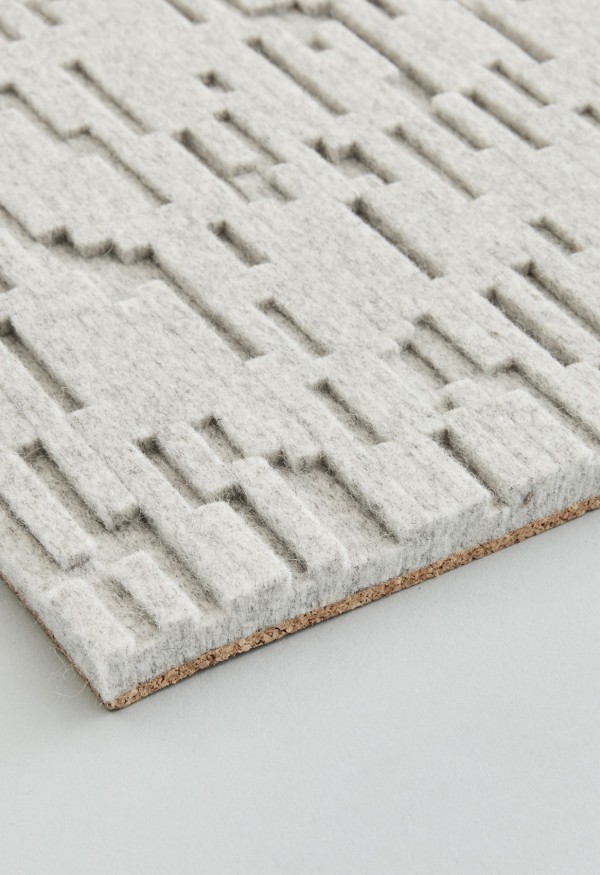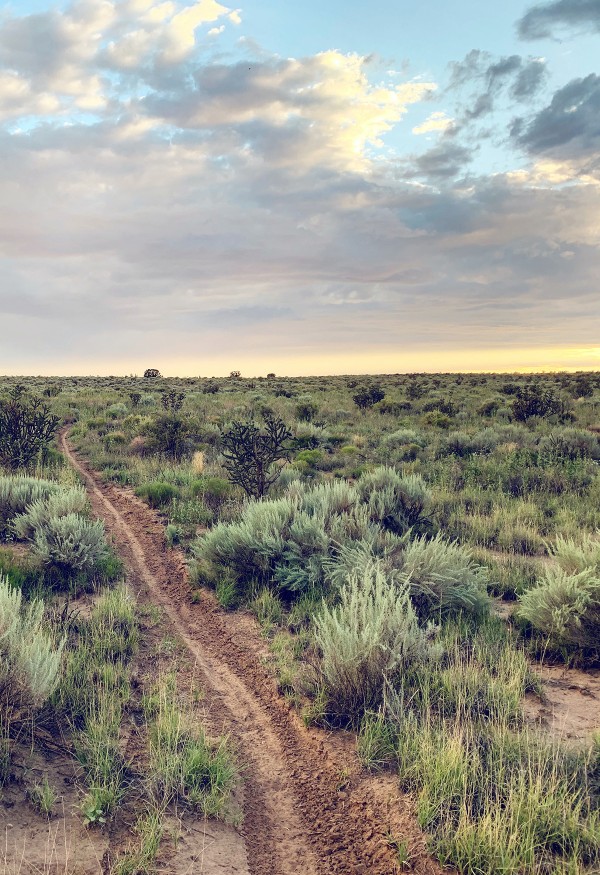 "I am quite interested in geology and that interest is a large part of what drew me to New Mexico. In hiking along the trails you can see this beautifully pitted limestone exposed, and it has this characteristic quality of randomness I am so drawn to."
Can you walk us through the evolution of this project?
I had been working through some fabrication issues with Ribsy, another of our deeply textured felt wallcovering products. Components from that design were all over my workbench. My cell phone rang and during the long call that followed I found myself carving away at the pieces with a utility knife. The impression of my recent hike along the crest of Sandia must have been working some unconscious influence because when the call was over and I reassembled all the pieces, I had created a surface quite similar to the pitted limestone I had admired. From there, it was a very iterative process trying to define just the right visual effect with the equipment we have at our manufacturing facility.
Are there any iterations you can share that did not work, but led to the final product?
There we three distinct developments of the Imprint design (image right), each of which brought us closer to the finished design. On the first attempt, too much negative space was included, on the second we had neglected to include enough material at the edges for proper trimming. The third iteration was very close, but there was something unsatisfying in the array of positive and negative space, so we looked at that again. The final version incorporates everything we learned through the iterative process and clarified the production methods we would use.
Was there a breakthrough moment? How do you power though the process when what you are trying simply is not working?
For me, the greatest challenge is trying to adapt what is in my mind to the limitations of the equipment available to me. Submaterial has wonderful fabrication resources in the form of very talented artisans skilled at hand work, and precise cutting equipment much of which has been developed in-house. I find that when I am stumped by a design or a process, a conversation with one of our fabricators will open new possibilities I had not considered. We really are a curious team of explorers here, and there is a deep well of knowledge in this team.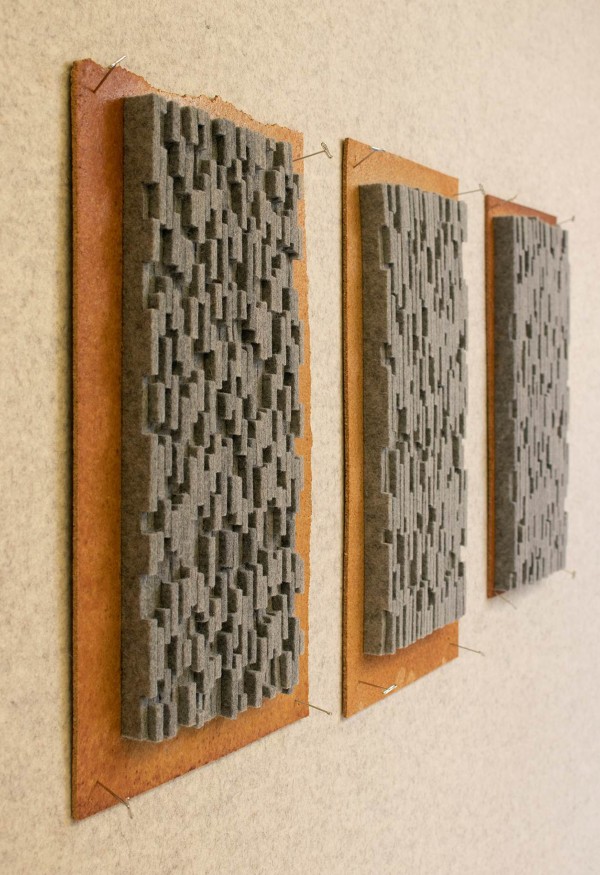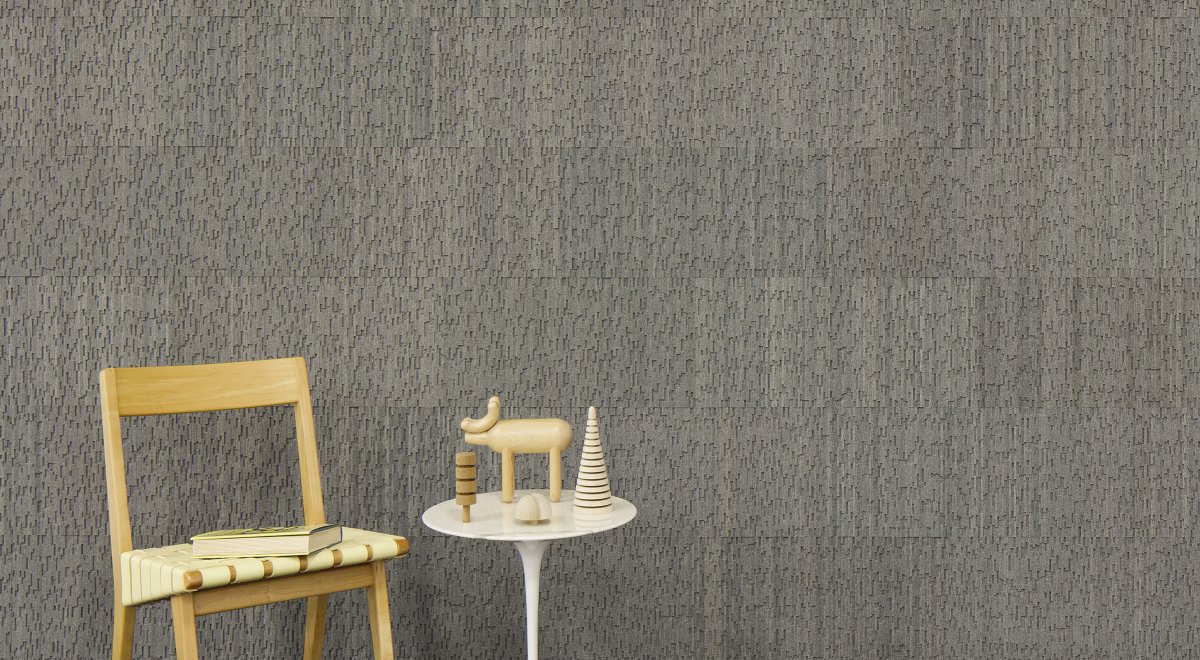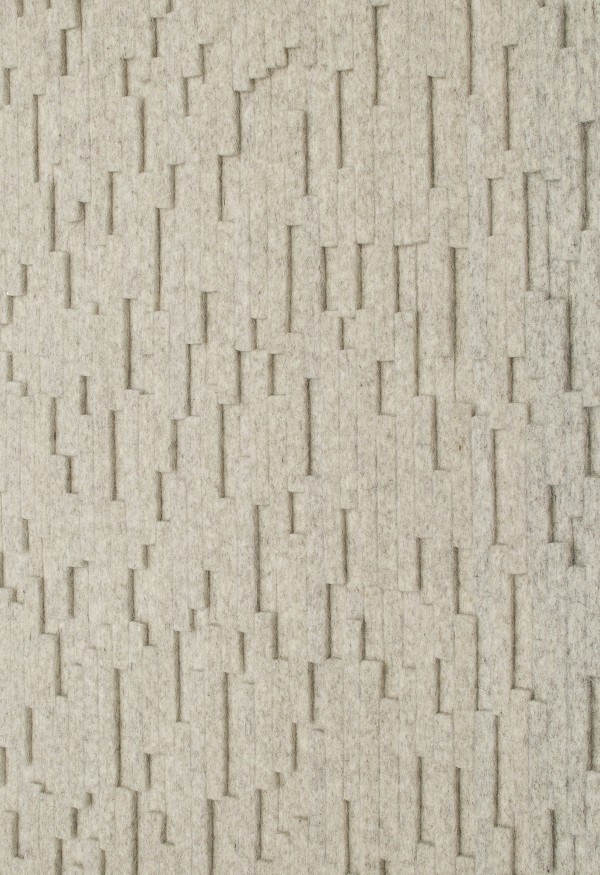 What makes felt a good fit for this product in a way that other materials simply would not?
Imprint is a wallcovering designed specifically for commercial interiors, and in so many of those environments, there is a profound need for sound-softening materials. The thick wool felt, dimensional surface and natural cork backing of Imprint work together to reduce the effects of unwanted sound in open-plan offices or glass-enclosed workspaces. In another material such as wood or ceramic, the result might be beautiful, but it would be missing this crucial acoustic element.
When you approach a new design, where do you start?
I tend to surround myself with examples of the influence…books, images, materials. With that visual kit on hand, work will often begin with gestures that seem to describe the process I am observing or emulating. I am a straight-to-model kind of designer. My studio is wellstocked with inexpensive cardboard, papers and other materials that make it easy to create quick mock-ups of an idea. Drawings are a second step that help tie down the details of a design. I rarely draw first.
From start to finish, how long did it take to get to the final design we see today?
Imprint took 4-5 months from first idea to finished product. The process of fabrication was so experimental for our studio that virtually every member of the fabrication staff was involved in some fashion. The staff at Submaterial have become quite expert at this very specific kind of production, and I learn more from them every day what this studio is capable of.
What feelings do you want this design (and your work in general) to illicit?
With many of the surfaces and textures I explore, I believe I am striving to create a balance between simple geometries and complex natural systems. I have always been fascinated by the appearance of randomness, especially when it turns out to be driven by a complex and quite orderly set of rules. Patterns of erosion, tree bark, sand dunes are examples of this kind of quality. I think humans are naturally drawn to these kinds of surfaces and qualities because it connects them to the natural world that our life expands out of.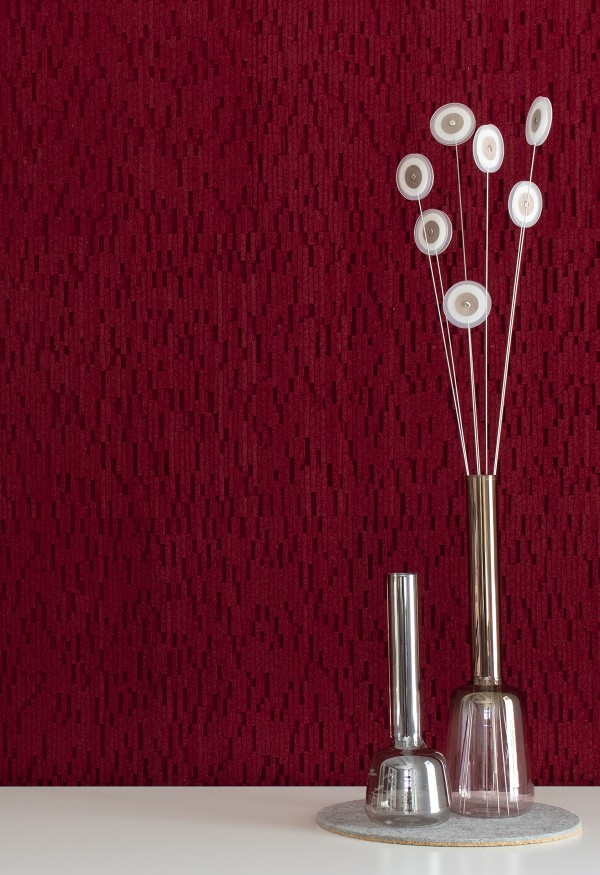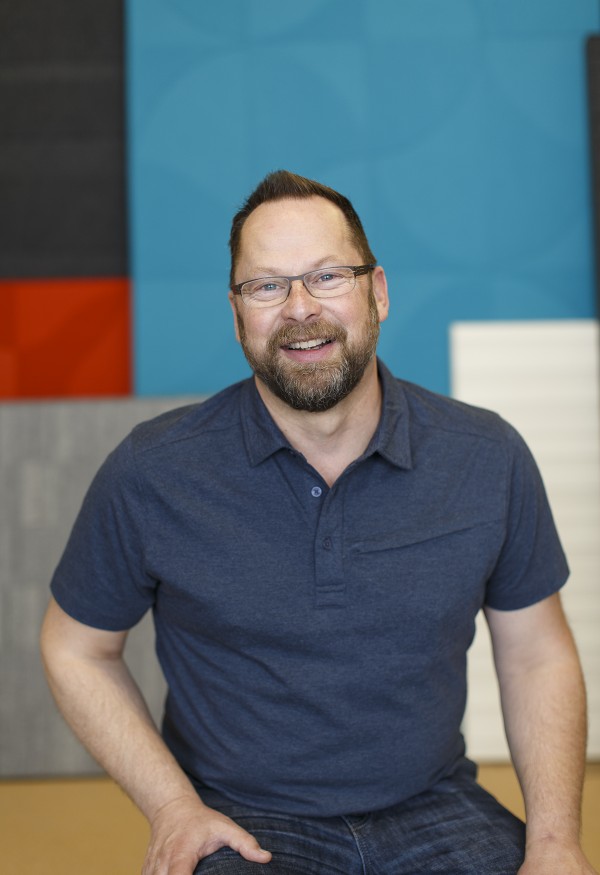 About Submaterial
On their surface, Submaterial designs have a clean, simple geometry balanced by unexpected warmth. The easy forms are precisely crafted by hand in natural materials, and yet every product also reveals something about the underlying design and fabrication process. It is an understandable and intuitive design language. This emphasis on natural materials and the scalable, modular qualities of the designs have placed Submaterial in a unique niche within the architecture and interior design community. Submaterial designs have been specified by a wide range of clients from global design and architecture firms to design-minded residential consumers.