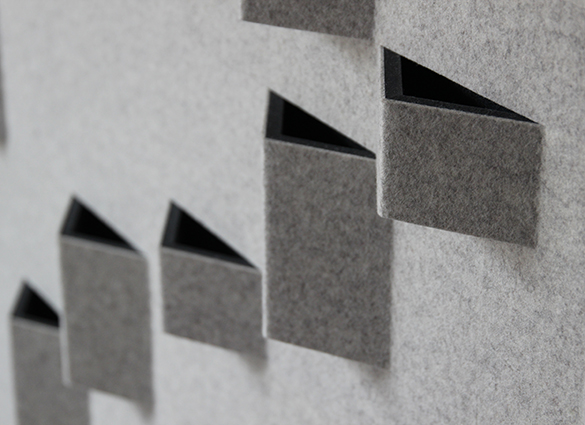 Behind the Design
Tac-Tile
Looking to create an architectural statement with a three-dimensional feeling that went beyond the one achieved simply by cutting into the material itself, Bernd Benninghoff set off to design a wall system that would quite literally project off the wall to create a playful interaction between material and light and shadow.
Enter Tac-Tile: a modular system of six unique tiles that install to create a strikingly dimensional wall system. We sat down with Bernd to chat about the evolution of and inspiration behind this new acoustic wall system.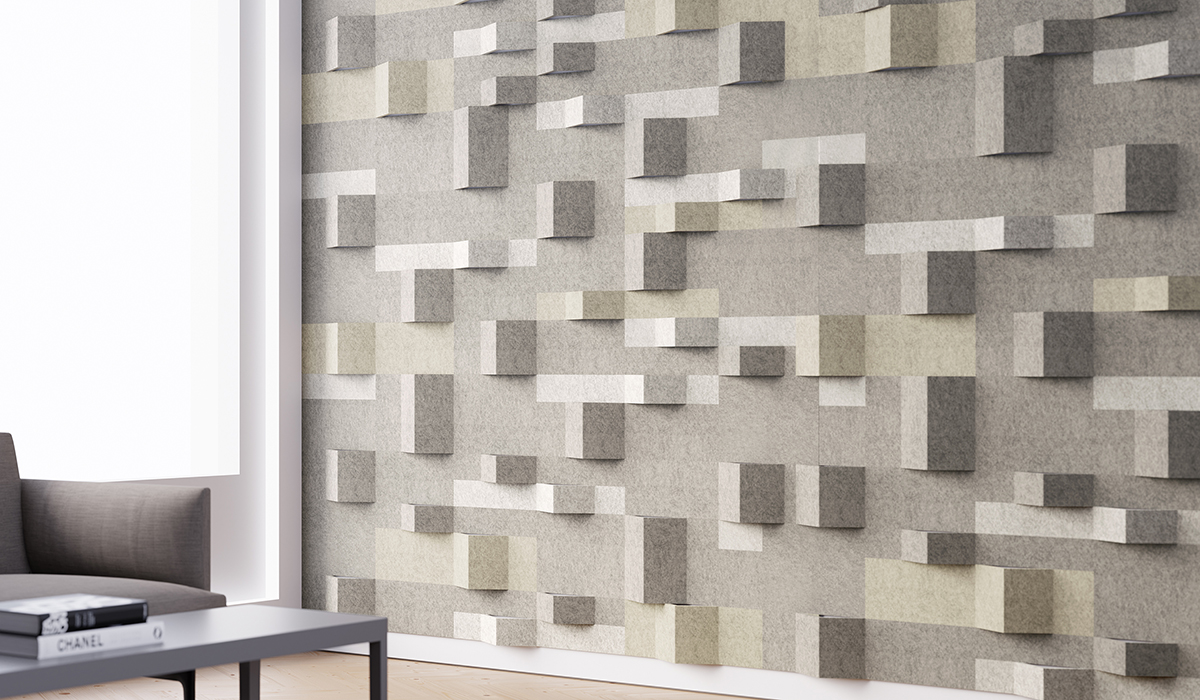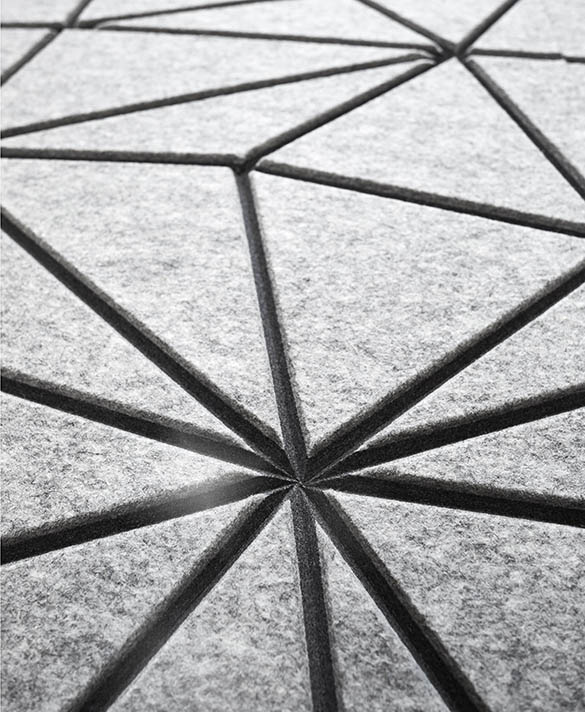 How did Tac-Tile come into being?
Tac-Tile is all about efficiency. I am really really focused on that. But, I had the material and I always wanted to do something that is a lot more three-dimensional and that really comes off the wall because normally when you have a material like felt, it is rather flat. Although you can give it little cuts or grooves (pictured left) to have a more three dimensional feeling, it still remains quite flat. So, I always wanted to create something that comes further off the wall so that when you have light in your space, then it really creates some interesting shadows.
"My goal was to develop acoustic wall tiles that are easy to manufacture and to install—but at the same time generate a strong three-dimensional surface that creates a warm atmosphere and plays with light and shadow."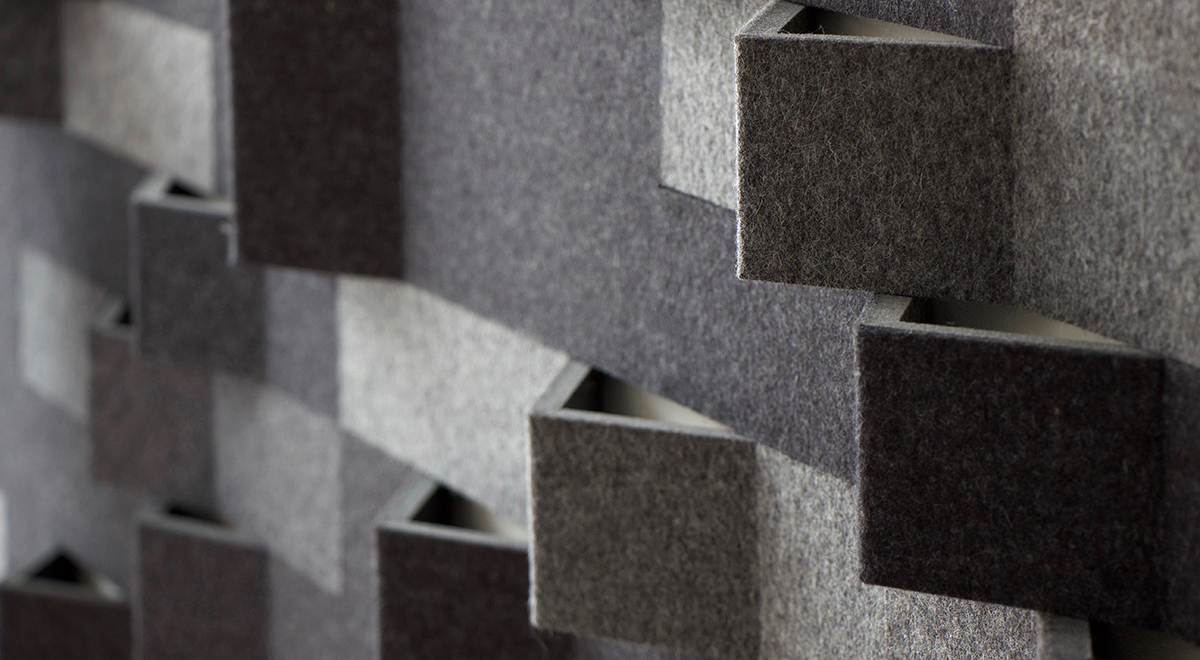 And on the other side, when you do something three-dimensional, it quite often takes a lot of manufacturing costs because you have to invest in tooling and you have to invest in special forms and so forth, so I was looking for something that is really really simple, can even be flat-packed and can be sent out because shipping things out is always a really big aspect as well and you want to keep packaging as small and as efficient as possible.
"What I really like about this product is its simplicity and playfulness. You can easily create your own individual wall pattern using one or many color combinations."
So the idea was really to create a flat material that you basically fold up yourself and that was the whole idea about Tac-Tile—you get a package of flat material that is just stacked and the system behind it, with a number of different modules and sizes, all refer to each other so you can create something very individual. So you get the package and you can install it and you can really play with it. You can be quite playful with it—you can keep it in just one color, which I think is really beautiful because then you just have the light and shadows that really form your three-dimensional wall. Or, you can be very playful and very colorful—so it's really completely up to you and to the client's needs and wishes.
And that was the idea behind Tac-Tile—an actually simple idea.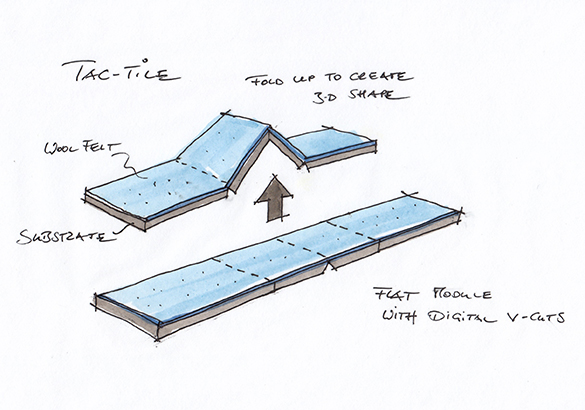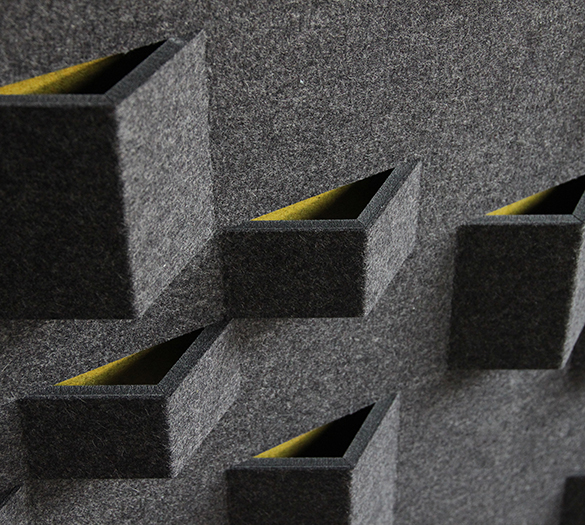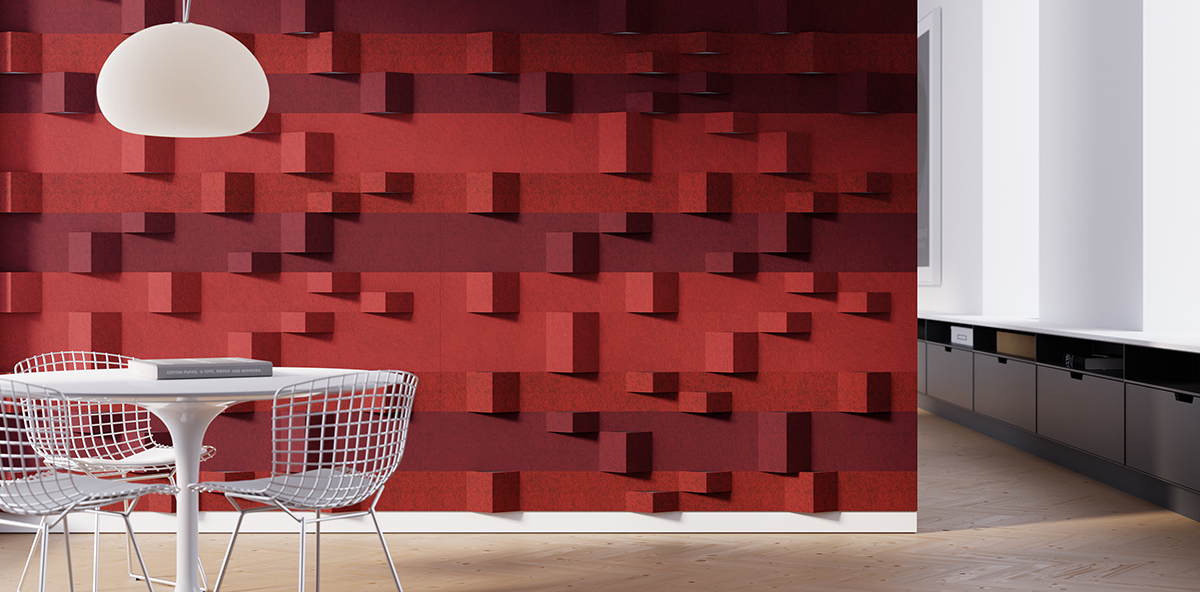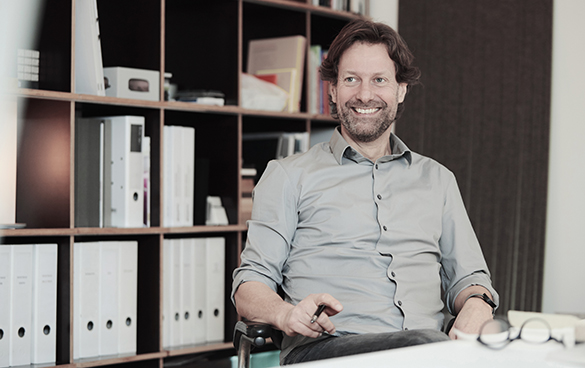 About Bernd Benninghoff
Bernd Benninghoff is a furniture designer and interior architect based in Mainz, Germany. Since 2000, his design studio has developed serial furniture as well as room and exhibition concepts for international clients. For Bernd, objects and spatial context are interrelated. It is important for him to use authentic materials and appropriate manufacturing processes—in search of meaningful design solutions and room experiences with an independent character.