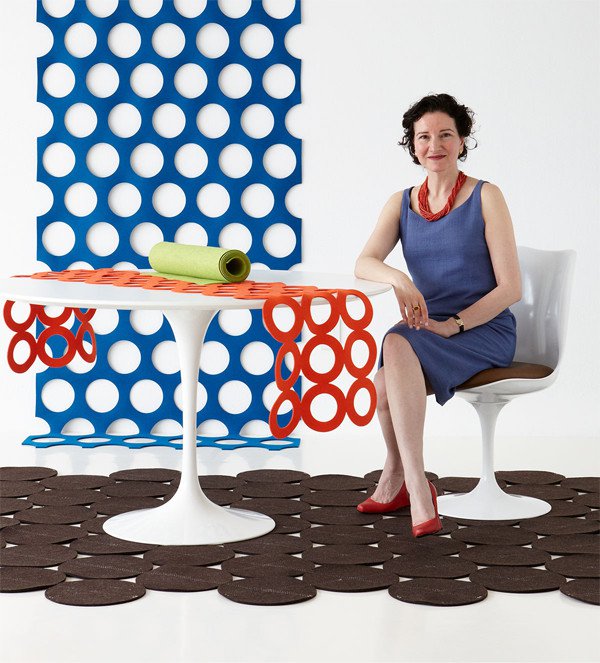 About Ayse Birsel
Ayse Birsel thinks differently. Simplicity, human-centeredness, and pragmatism are central to this Turkish-born designer's methodology. Her process, termed Deconstruction:Reconstruction™, breaks down old paradigms, shifts points of view to a different perspective, and reconstructs by creating new values within existing constraints.
Building on this process, her Design the Life You Love™ project examines the user's experience at a much broader scope—life. Ayse's work is included in the permanent collections of the Museum of Modern Art and the Cooper-Hewitt National Design Museum, and she has received numerous awards including the IDEA Gold and ID Magazine Excellence Awards. She is also the recipient of the 2001 Young Designer Award from the Brooklyn Museum of Art and the 2008 Rhode Island School of Design's Athena Award in Furniture Design.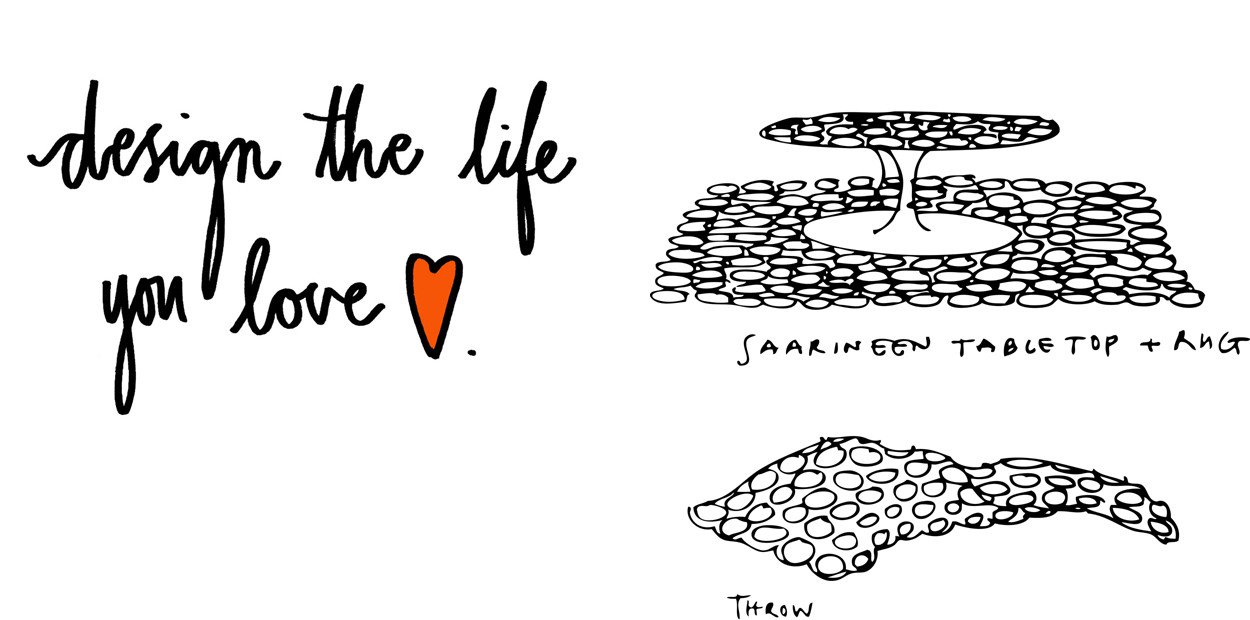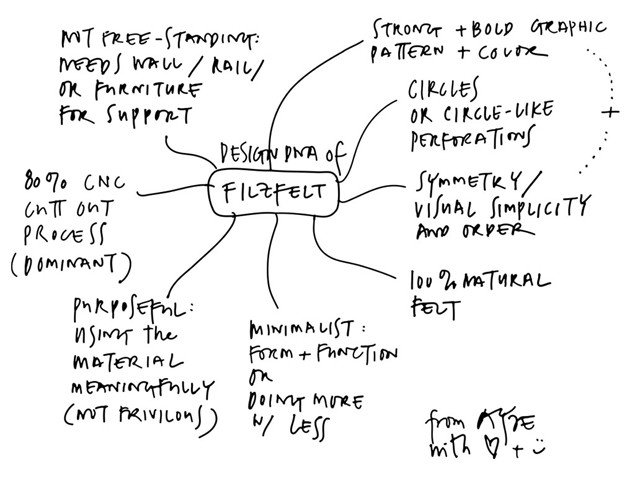 About the Collection
The Ayse Birsel Collection for FilzFelt is a series of ready-made goods that complement FilzFelt's existing product line. Ayse deconstructed FilzFelt's design DNA, which she described as "purposeful, minimalist, symmetrical, natural, graphic, and scalable" and into this framework, the Turkish-born designer blended a contemporary aesthetic with traditional influences from her homeland. The result is a distinctive and whimsical collection of wool felt products for the home and office.
Inspired by the minimal fabrication techniques possible with this nonwoven textile, Ayse has developed playful designs derived from circles and rectangles. The simple repetition and scaling of these shapes create intricate patterning rendered solely in the physical form of each product. The Polka and Stamp Series showcase the drama that can be achieved with repetition while the Fringe and Doily Series experiment with scale.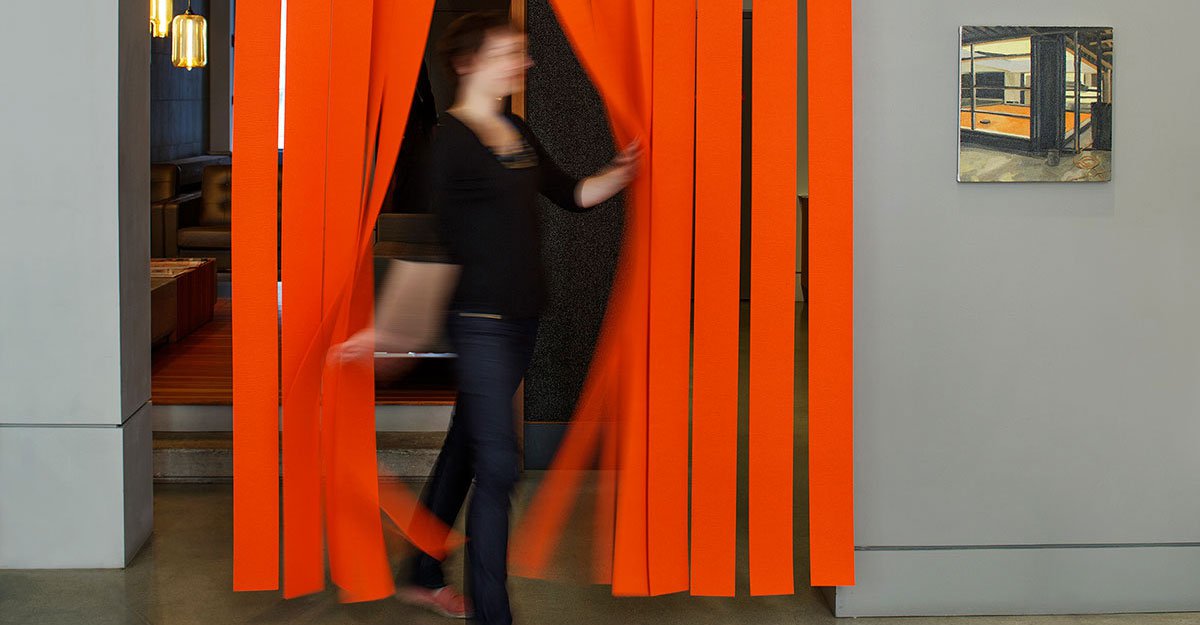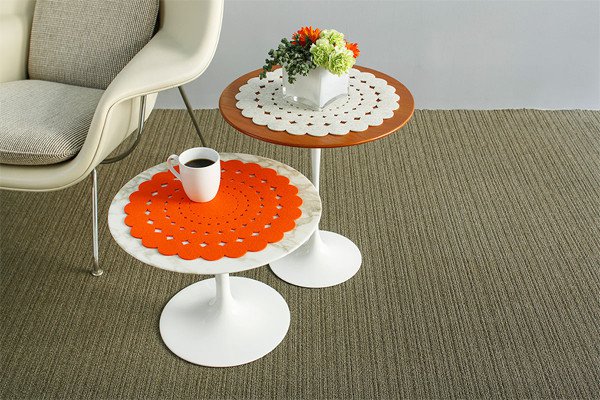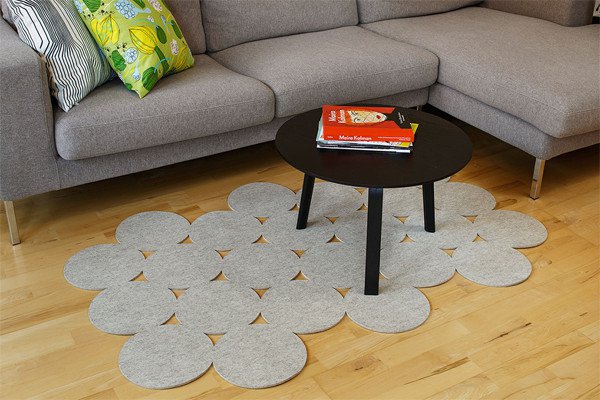 With user-focused design being a tenet of Ayse's process, the collection concentrates on meeting an increasing need for adaptable, multi-functional spaces within workplaces and homes while introducing bursts of color and pattern. These interchangeable and complementary products—floor coverings, drapery, hanging panels, and tabletop accessories—add flexibility while softening spaces physically and acoustically, and the bold patterning translates across multiple product categories for a wide range of mix and match options.
But most importantly, the Ayse Birsel Collection for FilzFelt is designed to be loved.