Color Guide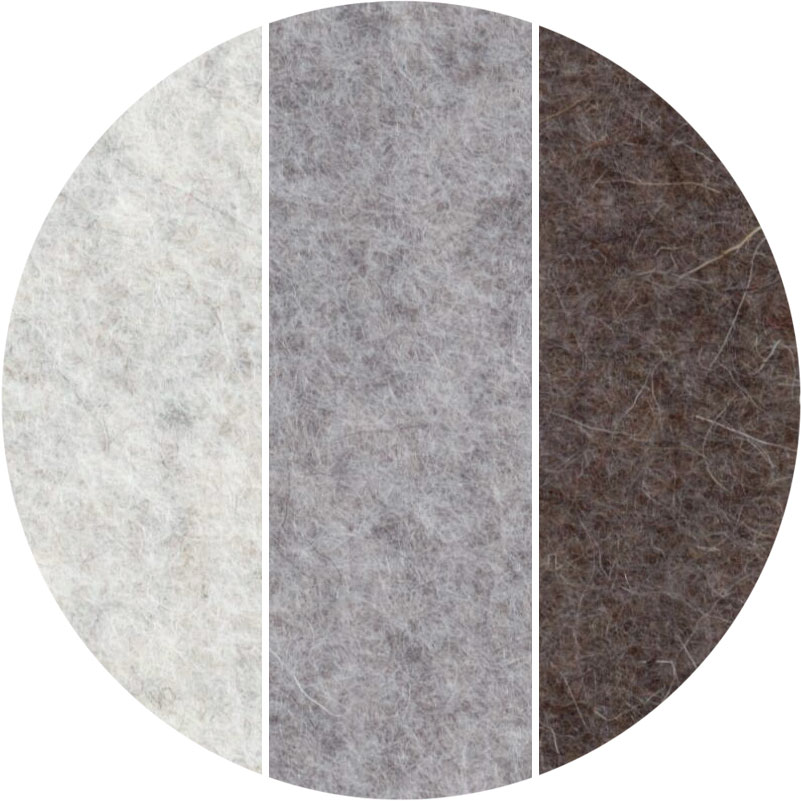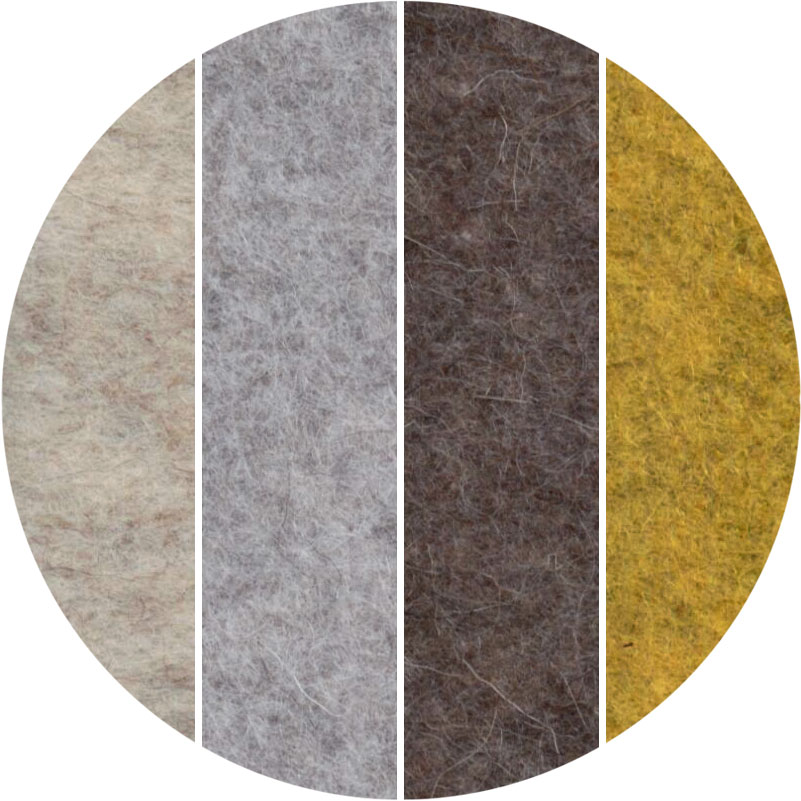 Stripes Medium Floor Mat
$295.00 USD
With Stripes Floor Mats, Kelly Harris Smith let her love of all things striped and sustainable be the rule of the day. Crafted of post-industrial remnant felt, alternating colorways are bound with durable grey nylon thread in a zigzag stitch. The collection comes in three sizes in select colors that are available for a limited time.
Designer Kelly Harris Smith
Content 100% Wool Design Felt + Nylon Thread
Size 4'-0" x 6'-0" (121.9 x 182.9 cm)
Durability Light contract or residential
Maintenance Vacuum occasionally to remove general air-borne debris. Should soiling occur, spot clean with mild soap and lukewarm water. Avoid aggressive rubbing as this can continue the felting process and change the surface appearance of the felt. Refer to Floor Covering Installation + Maintenance for detailed care instructions.
Environmental 100% Wool Design Felt is 100% biodegradable, contains no formaldehyde, 100% VOC free, no chemical irritants, and free of harmful substances
100% Wool Design Felt contributes to LEED©
Variation Wool felt is a natural material and color variation and inclusions of natural fiber on the surface are evidence of the 100% natural origin of the material. Product color is only indicative, as it is not possible to assure consistency of color in a natural product due to the natural color of raw wool and absorption of dyes. Color matching cannot be guaranteed on shipments and variation will be more pronounced beyond the normal commercial range. FilzFelt floor coverings are made from natural materials and may incorporate hand craftsmanship. Therefore slight irregularity may occur and sizes may vary or change up to ±5%.
Kelly Harris Smith
Kelly Harris Smith is an independent designer and creative director specializing in natural and sustainable materials in commercial and residential interior design. By balancing intricacy and simplicity, Kelly's designs are distinctive for their pattern, color, and innovative functionality. Whether she's creating small accessories or large interior architecture installations, Kelly begins her design process with a thoughtful analysis of how people will interact with the product or environment. A co-founder of FilzFelt, she was Creative Director and VP of Design for Spinneybeck | FilzFelt until her departure in 2017.
Colorfastness to Light Class 4–5 (40 hours)
Colorfastness to Crocking Class 3–4 (wet), Class 4–5 (dry)
Environmental Oeko-Tex© Standard 100 Certified Product Class II (100% Wool Design Felt)
Meets VOC test limits for the CDPH v1.2 method (100% Wool Design Felt)
Flammability ASTM E648: Class 1 (untreated)
Euroclass EN 13501-1: Bfl-s1-d1 (untreated)